There are a few modifications I plan on making to this kit that I haven't seen anyone else do so far, so hopefully I can get some feedback before I do anything foolish.
So far I haven't done a whole lot. I've glued the two halves of the engineering hull together, and am busy smoothing out the central seam. I've widened the fore part of the neck and narrowed the upper aft of the command deck. So far, I haven't seen any other build-ups with this modification.
Yesterday, I glued the command deck onto the neck, and have pretty much finished with the putty work at that joint. Here are a couple of blurry photos to show what I did with the reshaping.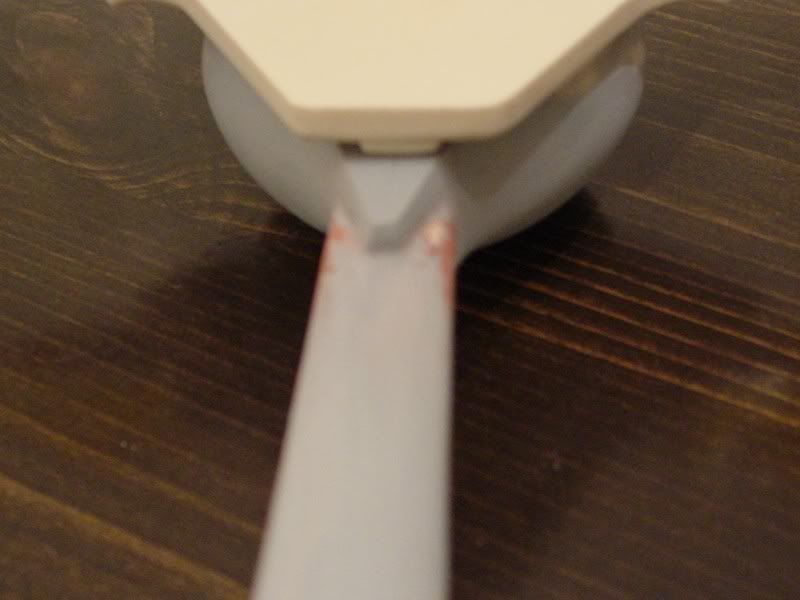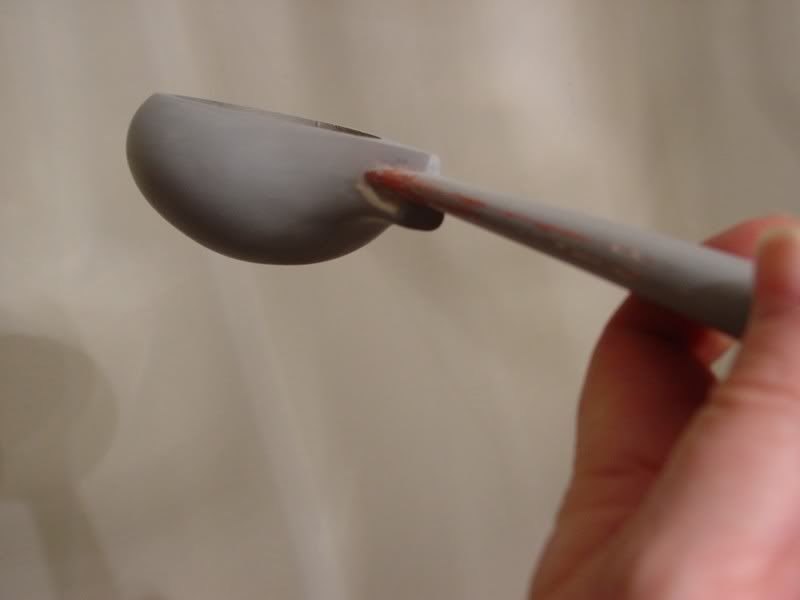 I came up with a way that I think made it pretty easy to get the command deck properly aligned with the base of the neck. I placed the base of the neck on a few 1x2s and shimmed it up to make it level. I had previously sanded the fore of the neck just enough to give me a little play in the fit between the command deck and the neck. I poured five minute epoxy into the hole for the neck tube and got the two pieces together and lined up. Then I used two levels to get the two ends aligned. After about 20 minutes I filled in the remaining gap between the neck and the command deck with gap filling CA. It seems to have gone well and I just have a bit more sanding to do before moving onto the next parts.
The next area I plan to modify is the angle between the warp nacelles and the pylons. I believe the current angle is a little sharp (I measured about 121deg on one side and 124deg on the other). From looking at various photos and diagrams, I've just about concluded that the angle should be closer to 130deg. I'm still working up a plan...
---------------